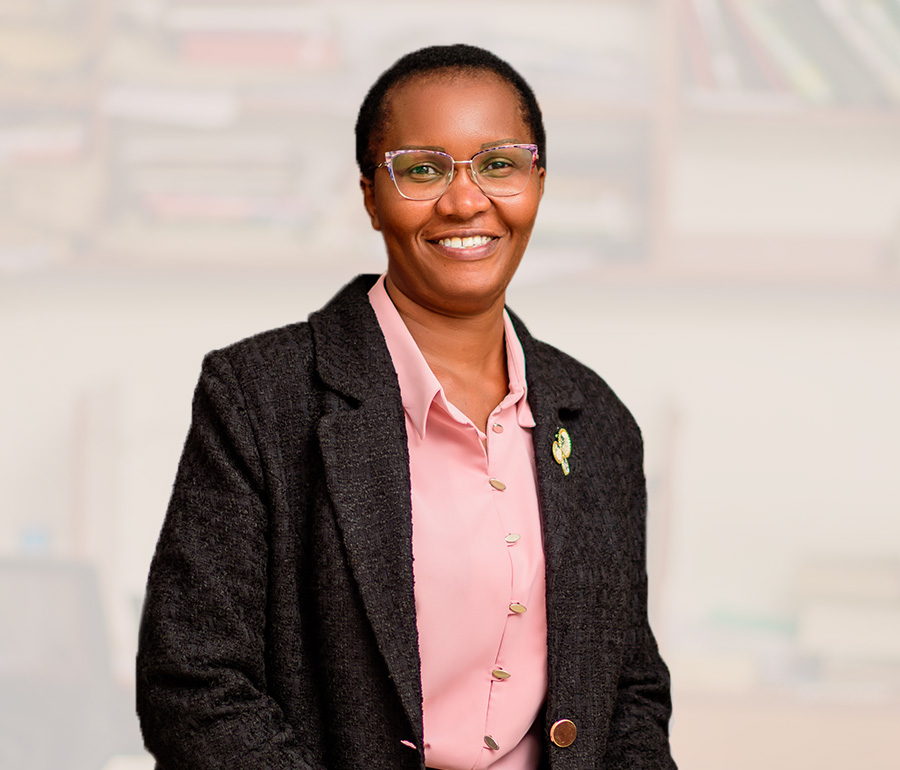 Madam Cecilia Ochol,
Director, JFC Munene College of Health Sciences
A warm welcome to JFC Munene College of Health Sciences (JFCM). It gives me great pleasure to introduce you to our institute, which has shown remarkable growth and continues to evolve since its establishment in 2020. We offer a wide range of diploma programs, certificate courses, and artisan programs through various departments.
We firmly believe that an institution is only as strong as its people. Therefore, we are dedicated to recruiting exceptional faculty and staff who facilitate and guide learning and practice. Our student community, hailing from different parts of the country, is growing in strength and diversity. We strive to create a creative and multidisciplinary institution that delivers quality education, fosters original research, and encourages practical application.
At JFCM, research plays a significant role, with our faculty and students publishing extensively in peer-reviewed journals and making their presence felt at internships, conferences, and workshops within the country. In addition to our healthcare programs, we have also established the James Flavian School of Business and Technology to spearhead technical courses and research in cyber-physical systems. Moreover, the Technology Innovation Foundation at JFCM promotes faculty and student startups through a dedicated business incubator.
We place great emphasis on fostering strong ties between academia and industry. Periodic Industry-Academia Conclaves and a focus on industry internships reflect our commitment to bridging the gap between education and real-world practices. Our Career Development Centre goes beyond campus placements, providing comprehensive support and guidance for our students' career growth.
Infrastructure development is a top priority for us. JFCM boasts state-of-the-art research and development centers and facilities in areas such as data science, computational imaging, high-performance computing, micro-nano fabrication, materials and manufacturing, and instrumentation. Furthermore, we are establishing a center for renewable energy with a focus on solar, wind, and green hydrogen.
While you navigate our website, I hope you find all the information you need about our vibrant learning community. We pride ourselves on our social engagement and aim to make a positive impact. If you are a prospective student or potential colleague with specific queries or concerns, please do not hesitate to reach out to us.
Our motto is "Knowledge with a mission," and I sincerely hope that you find reasons to join us in this endeavor, in whatever capacity you can.
Yours sincerely,
Cecilia Ochol
JFC Munene College of Health Sciences